Site Builder Go
$3.99/mo Save 50% first year. Renews at $7.99/mo
For standard sites
WordPress Optimized for speed and security
Elementor Website Builder
Pre-Configured Ready to go WordPress installation
Unlimited Space & Traffic ?
Emails 5, 1Gb/Email
E-commerce WooCommerce
Free Site Migration
Free domain for one year (.ca .com)
Free SSL security Certificate
Eligible for Web Wiz
Full Incremental Backups
Secondary Off-Server Disaster Backups
Site Builder Plus
$8.99/mo Save 50% first year. Renews at $17.99/mo
For power hungry sites
WordPress Optimized for speed and security
Elementor Website Builder
Pre-Configured Ready to go WordPress installation
Unlimited Space & Traffic ?
Emails unlimited, 5Gb/email
E-commerce WooCommerce
Free Site Migration
Free domain for one year (.ca .com)
Free SSL security Certificate
Eligible for Web Wiz
Full Incremental Backups
Secondary Off-Server Disaster Backups
Hack + Malware Removal
Most Popular
Site Builder VIP
$10.99/mo Save 50% first year. Renews at $21.99/mo
Max Power + Hassle-Free Management
WordPress Optimized for speed and security
Elementor Website Builder
Pre-Configured Ready to go WordPress installation
Unlimited Space & Traffic ?
Emails unlimited, 5Gb/email
E-commerce WooCommerce
Free Site Migration
Free domain for one year (.ca .com)
Free SSL security Certificate
Eligible for Web Wiz
Full Incremental Backups
Secondary Off-Server Disaster Backups
Hack + Malware Removal
SOS intervention Site down, dev intervention
Compare
| Platform | GoWiz + Wordpress | Online site builders: Wix, Squarespace | Standard Hosting Services |
| --- | --- | --- | --- |
| Open Source | | | |
| Drag and Drop Easy to Use | | | |
| Professional Developers Available | | | |
| You Own the Site | | | |
| Unique Design Footprint | | | |
We fix hacked sites & keep your site protected from backdoors, viruses, and malware.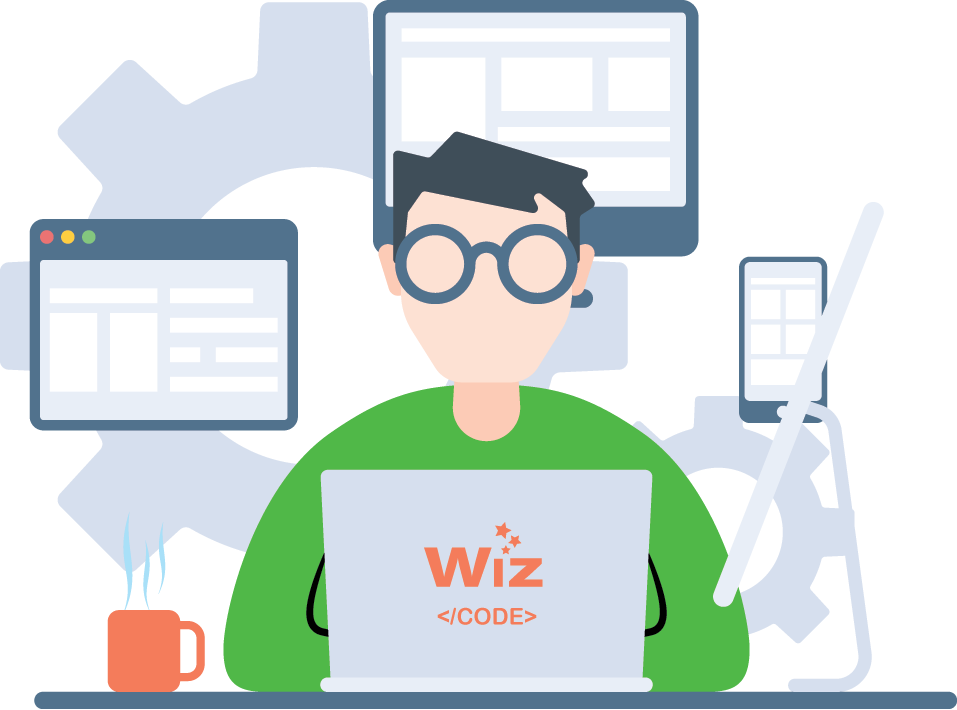 Local software engineers included as part of your site hosting plan.
Scan your site for malware.
Notify you of abnormal site behaviors.
Cleanup infected WordPress or custom site.
Fix your broken WordPress.
Debug plugin issues.
Transfer your site or start a new site today!
Free hacked site verification, free malware removal, and free site migration included.
Why Choose GoWiz for Your Canadian Web Hosting Needs?

Website Building Wizards
Access to our Wiz in-house Canadian web developers at affordable rates.

First-class Technology
Latest hardware, software, and best-practice for reliability and speed. SSDs and caching for maximum responsiveness.

Price Match Guarantee
If you can find better rates in Canada, let us know and we'll match it!

1-Click Installs
Over 300 Apps, including WordPress, WooCommerce, Drupal, and many more.

24/7 Expert Assistance
To give you the help you need, when you need it.

Transparent Pricing
Shock-free billing and value added services in CAD.
GoWiz Web Hosting At a Glance
Our servers are running on cPanel. Reliable, secure, and feature rich.
Our hosting infrastructure is monitored and hardened to keep your data safe 24/7.
Built for speed: Hardware acceleration, code caching, and output caching.
Optimized for WordPress, Drupal, and other CMS.
Transfer your site or start a new site today!
Answers to Frequently Asked Questions
If you want to start a new website for the very first time, then choosing the right hosting company is an important decision to make. You want your first experience hosting a new site to be a good one. GoWiz knows how intimidating it can be to start a website for the first time when you are not familliar with HTML, web programming, and many other skills. There are many providers, and even turn-key solutions, out there. Some offer website building software, others offer fully proprietary solutions that limit your website's potential significantly. Some even prevent the customer from leaving the hosting provider. We are convinced you do not want to constrict your ability to build and grow your website over time.

That's why GoWiz believes in an open and limitless approach to website building. If you know how to code and build sites from scratch then that's great! But if you don't, then don't worry, you've come to the right place! Wordpress offers a plethora of themes, plugins, and other cool stuff that help you build sophisticated websites just like the pros do. That's why our GoWiz Managed Wordpress plan may very well be the best way for you to start building your first website. From simple informational sites, to full e-commerce websites, GoWiz will kick start your site so it's up and ready as soon as you purchase your the plan. You can immediately focus on building your webstite's content, while we make sure your Wordpress website is up and running safely 24/7.

And best of all, if your site goes down because you made a mistake, or because a plugin caused you trouble, our GoWiz SOS associates will fix it for you!


At this time, we currently do not offer Web Wiz professional services to customers that do not host their site with GoWiz. Our Web Wiz experts are focused on developing and nurturing our existing clients. Furthermore, we maximize efficiencies by having all services in one place so we can offer the best value to our customers by saving time and effort working on our proven development environments.
Here's the good news, it's
easy to switch
your website's hosting over to GoWiz and you will save at the same time!
Click here to choose your web hosting plan
and take advantage of free website migration, 1 year free renewal on your domain, first year hosting discount, and more!
Our customers come from all walks of life. Some have web developers and designers working for them full time (many customers are agencies and designers themselves!), others are do-it yourselfers, and many are very happy to have GoWiz manage all their web building needs.

Our Web Wiz service is designed to cater to all of its customers by offering an affordable, high value, hourly service.

The services work like this:

If you need work done to your site, simply purchase hours. Once you have hours in your account, open a Web Wiz service request. In there, you will have the option to describe the work needed to your site, including the amount of hours you want to use for the work based on established guidelines. You then have the option to submit the work with the following options:

1- Allow Web Wiz to complete the described work even if it surpasses your allocated hours assuming you have remaining hours in your account, or

2- Have Web Wiz do as much as they can and stop until further notice. If the work order takes less time than what you allocated, we will credit you the difference.


For many reasons, but let's just start with the basics:

1 - We offer the fastest servers for your site. You will benefit from hardware accelerators in combination with software technologies that offer blazing fast page delivery.

2 - You have access to the GoWiz Web Wizards associates for web design, SEO, advertising, web programming and more! Our web wizard associates only service GoWiz customers. We offer outstanding and industry leading web building services at the best possible hourly rates. Best of all, you can use the GoWiz Web Wiz services as you please. You can allocate 1 hour at a time to help you out in your project, or step back and allocate more hours to your project and let us build your online business. If your web professional has moved on, we can pick where they left off. Or, if your web professional simply needs some help, you can also access GoWiz senior developpers for those hard-to-solve problems.

3 - 24/7 support is critical in the web hosting industry. We know how important it is for your site to be up and running 24/7, and have the support and service you need when you need it.


It all depends on the type of site you are running:

If your site is for personal use, showcasing your company, describing your services or products, or simply publishing content, then the GoWiz Web Pro will be more than enough for your needs.

If you own a small to medium sized business with several employees, the GoWiz Web Enterprise is more suited for you as it offers more server power, bigger sized email accounts, and unlimited mailboxes.

If you need to run a fully managed Wordpress site for your business (free optional Woocomerce e-commerce platform), and do not have the technical skill to get it up and maintain it, or simply do not want to be bothered with it, then the GoWiz Managed Wordpress & Woocommerce is the right product for you. We will kick start your Wordpress site so that it's instantly ready for you to login. You will also benefit from an optional pre-configured multilingual site (English and French). It also has all the power and capacity that the GoWiz Web Enterprise has to offer.

Furthermore, GoWiz will make sure your Wordpress is always up-to-date and running smoothly. Our GoWiz SOS intervention is also included in case you accidentally break your Wordpress, and need us to get you back and running fast.

Best of all, the GoWiz Managed Wordpress & Woocommerce has all the power that comes with the GoWiz Web Enterprise package.


It's very easy! We offer free site migration services for all our web hosting plans. All you have to do is purchase a plan, and at checkout enter your current domain name in the "transfer your domain" box.

Once your order is completed and paid for, login and open a ticket asking for a free site migration and voila! Sit back and relax while our GoWiz experts take care of installing your existing website into its new GoWiz home.


Absolutely. If you need to upgrade at any time, login to your GoWiz account and click on the upgrade button in your web hosting plan. You'll only pay the prorated difference between both plans.
Absolutely! GoWiz hosting prioritizes the use of facilities where Property Assessed Clean Energy (PACE) projects are in place to make sure that energergy is efficiently produced and consumed for all IT operations.